Edifett® F 72 C - The perfect vegan solution for your pastry applications
A healthy lifestyle with a conscious and vegetarian/vegan diet is getting more and more attention of many people all over the world.
Bringing this together with the philosophy of MEGGLE, we developed a high quality creamer called Edifett® F 72 C:
Delicious
Easy to use
Suitable for vegan applications
Price optimized
The excellent, neutral taste and the functionality delivers you an outstanding product which can be used as an all-rounder for your sweet bakery applications.
The creamer is based on non-hydrogenated coconut oil and does not contain any emulsifiers. It gives your final application a creamy, smooth texture and a pleasant mouthfeel.
Beside cold creams, custard creams and pastry applications it can be also used for the production of artisan ice cream.
SENSORY COMPARISON
We have compared the two products Edifett® F 72 C and F 72 SB HO sensorially, as the two products have the same fat content. Due to the fact that our vegan fat powder is significantly less bitter and thus more neutral in taste, it is ideally suited for sweet applications, while sunflower oil-based fat powders (such as our Edifett® F 72 SB HO) are generally better for seasoned and savory products.
Convince yourself of the outstanding sensory properties of our Edifett® F 72 C: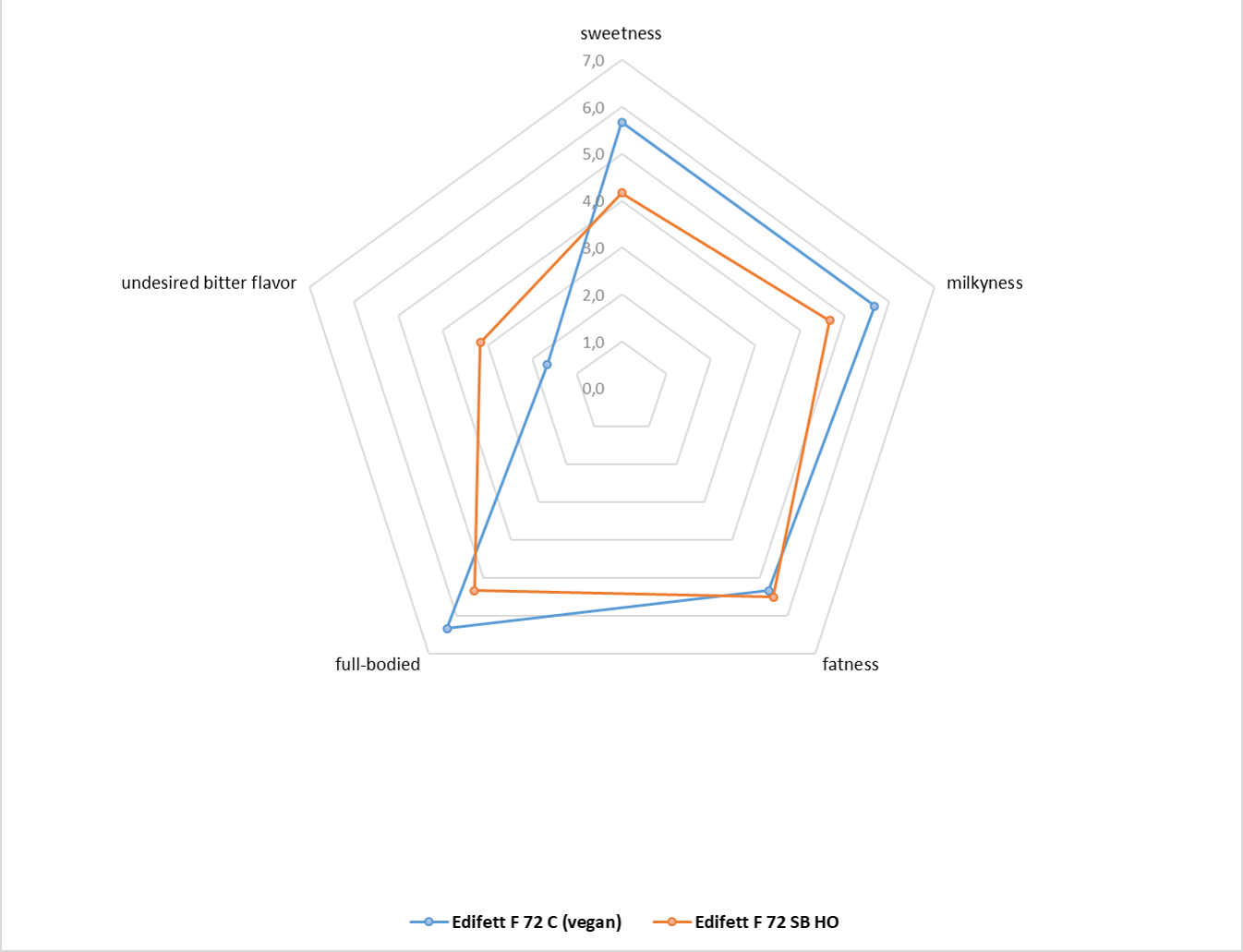 Interested?
We will be happy to send you samples for your trials and answer any questions you may have!
We look forward to receive your message: info@meggle-foodingredients.com