Multi-Talent Milk
Our Value Chain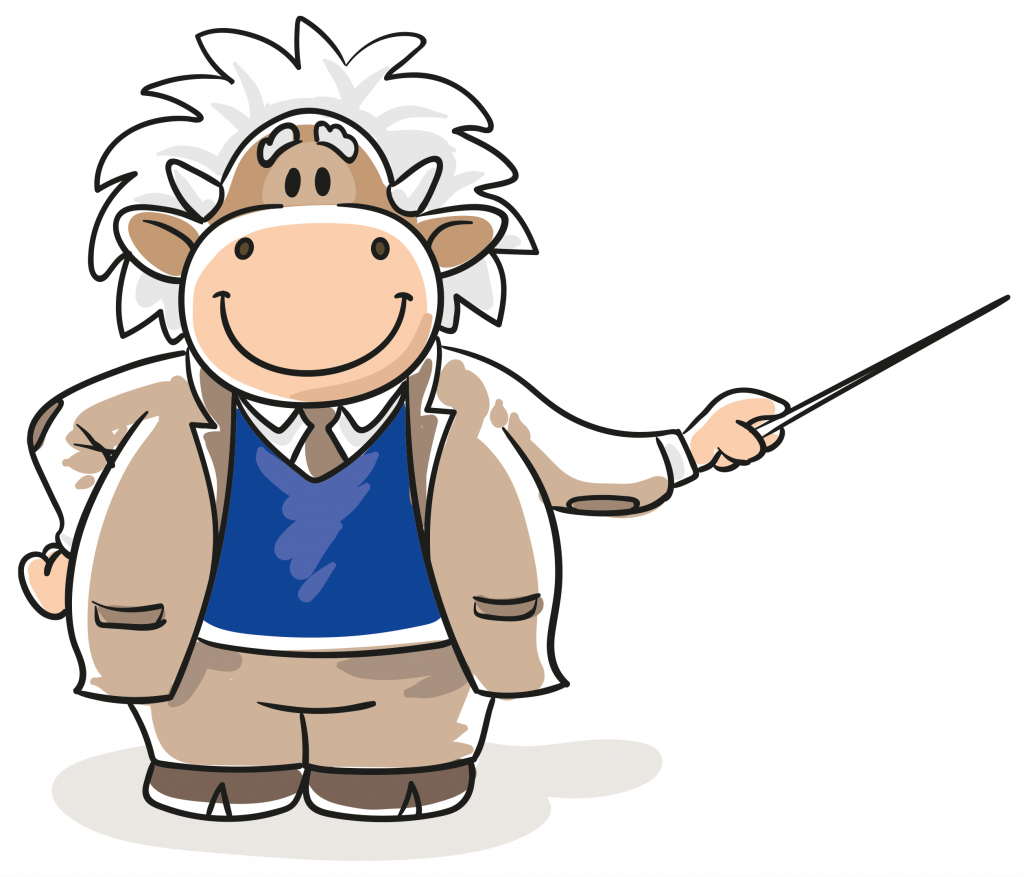 SIDEWALK: HISTORY OF THE MILK PRODUCTION INDUSTRY
Milk is one of the first nutrients we get in touch with immediately after birth. This miracle source, consisting out of thousands of individual components, was carefully formulated by nature in the course of evolution to enable a perfect start into a new life.
When people settled down and started to keep their own cattle more than 10,000 years ago, the first processing of fermented cow's milk slowly began, especially in Western countries. Methods of producing dairy products like cheese, yogurt, curdled or soured milk – which are still familiar today –were established. As a result of an early intolerance to fresh cow's milk, dairy farming did not develop until about 7,000 years ago. This was when the human organism learned to break down the lactose contained in milk and was able to process it free of side effects.1
NUTRIENTS AT A GLANCE
Over the years, milk has become an important staple food. It is composed of milk sugar, milk protein, milk fat and, mostly, water. In addition to its great taste, this multi-talent also provides important ingredients that help our bodies build and maintain bones, teeth and muscles. This includes, for example, zinc, magnesium, iodine, calcium and several vitamins.
ORIGIN DETERMINES THE FUTURE
Thanks to 135 years of experience in the dairy industry, MEGGLE is known as a pioneer in the processing of milk. With the help of complex filtration techniques and modern production facilities, we have succeeded over the years in breaking down milk into its different components and then processing them into high-quality products – which means no waste and sustainable business.
We have illustrated our production processes in a flow chart. The "Value Chain" is a visualization of our raw material flows and provides an overview of the processing of milk and whey at MEGGLE. It shows which routes the fresh delivered raw milk passes through in the manufacture of our various products. Our primary goal is to provide our customers with consistently optimal products of the highest quality.
RAW MATERIALS AND PRODUCTION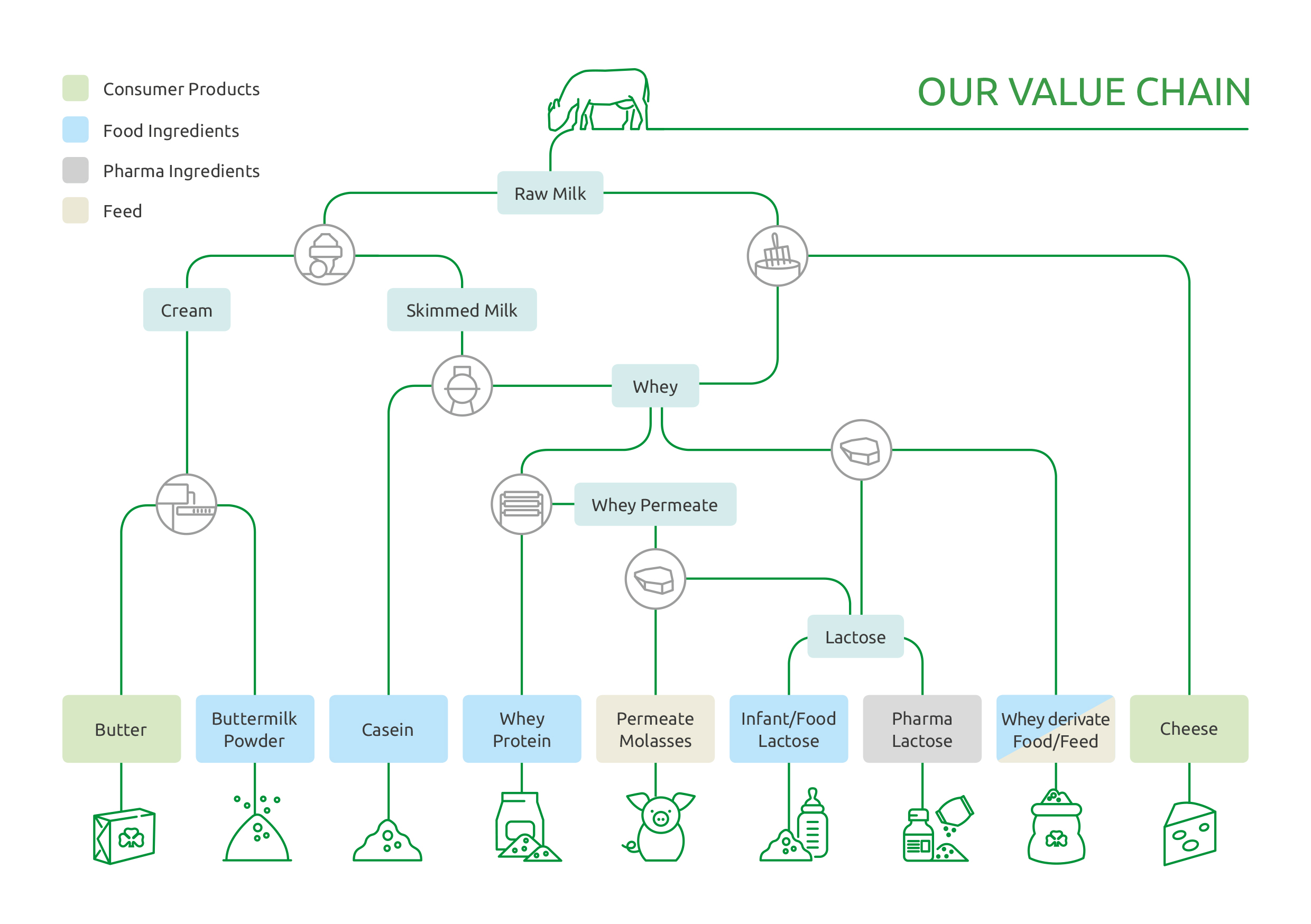 Using innovative manufacturing technologies, state-of-the-art production facilities and stable processes, the Business Unit Food Ingredients offers high-quality products with exceptional functionality for the food processing industry. The high requirements of customers can be achieved with the implemented quality management system which is regularly confirmed by independent experts in comprehensive certification audits.
You can find our entire range of ingredients here.
Any more questions?
Give us a call or send a message