Crispy breadings with Fondolac® SL H
EXTREME TEST AT MEGGLE FOOD INGREDIENTS: BREADED PICKLES WITH THE HELP OF FONDOLAC® SL H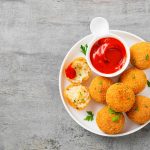 What is delactosed whey powder and what is it used for?
Delactosed whey powders are a by-product of lactose production and provide high-quality protein. Due to their excellent functional properties, they are widely used in the food industry for emulsification, stabilization and flavor rounding. The main areas of application are savory products such as cooked ham, sausages, salad creams, mayonnaises, spice mixtures, baked goods (toast, bread loaf, hamburger buns, raisin bread and rolls as well as moist, soft specialty pastries) and breading.
How do we produce delactosed whey powders?
It all starts with the raw material whey. This is produced during the manufacture of cheese. In addition to water, the main components of whey are lactose (milk sugar), whey protein and milk minerals. The components of whey (protein, milk minerals, vitamins) are enriched by partial extraction of the milk sugar. The gentle manufacturing process ensures that these valuable components are retained in a freely available form. With the help of spray drying of delactosed whey, we are able to produce a delactosed whey powder with a comparatively high protein and mineral content.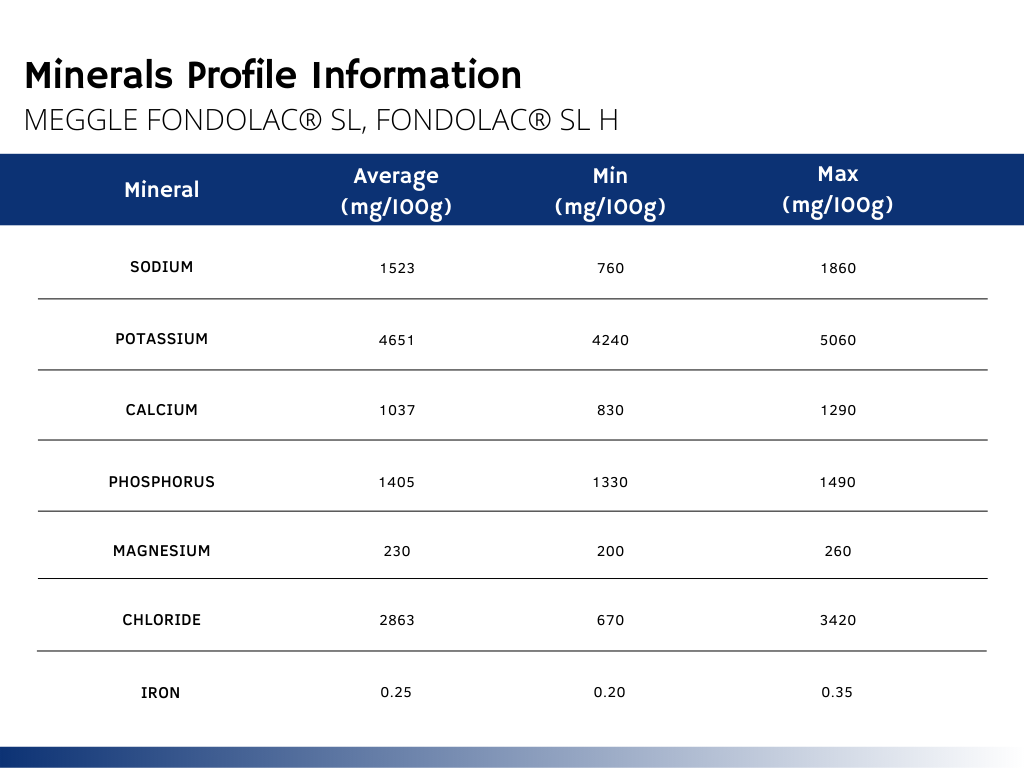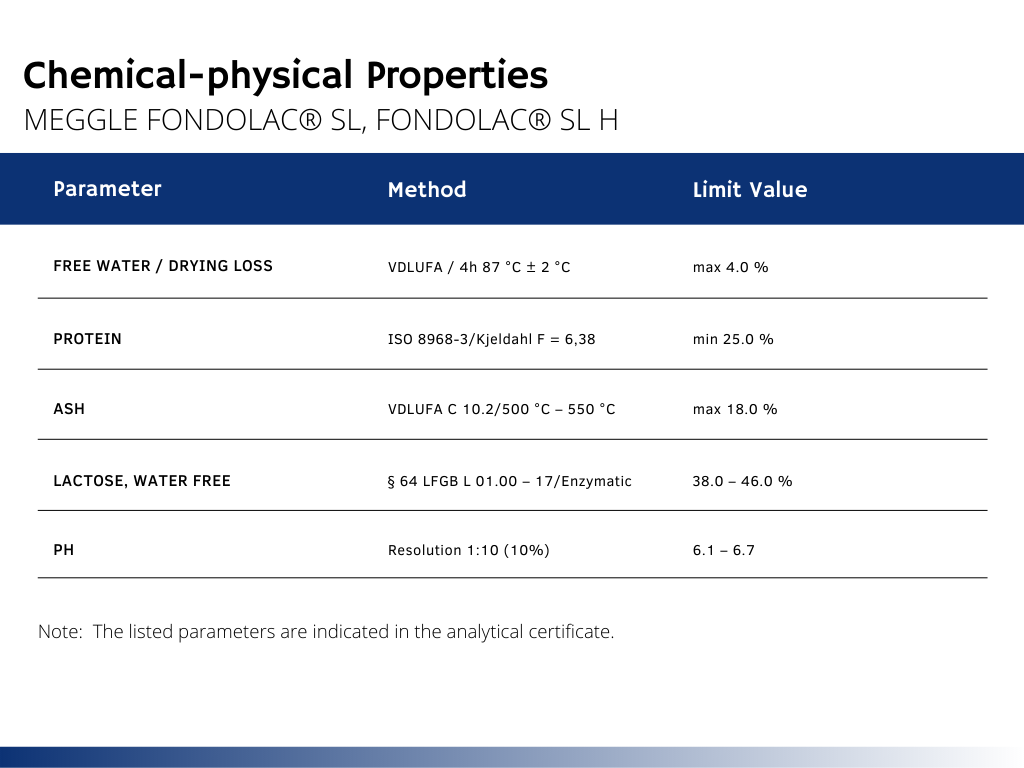 Excursion breading process: What is the benefit that Fondolac® SL H can deliver here?
A crispy breading upgrades almost any dish. From beer-crusted schnitzel to crispy fried pakora vegetables to baked bananas with vanilla ice cream and honey – the whole world loves food coated in crispy batter!
Functionalities & advantages of our Fondolac® SL H  product at a glance:
☘️ Excellent emulsifying properties
☘️ Very good water binding capacity
☘️ Protein enrichment
☘️ Complete replacement of eggs (liquid or powder)
☘️ Microbiologically stable
☘️ Long shelf life (36 months)
☘️ Reduction of salt and spices due to the high mineral content (natural flavor enhancer)
☘️ Ensuring optimal product quality in terms of texture, mouthfeel and taste (juicy center, crunchy surface, low weight loss)
☘️ Strong bonding to the product during the entire process (cooling, freezing, frying or deep-frying)
☘️ Fast browning due to increased Maillard reaction (possibly shorter baking or frying times)
☘️ Clean label declaration (no E-numbers)
☘️ Kosher & Halal possible
Extreme test to demonstrate the functional properties: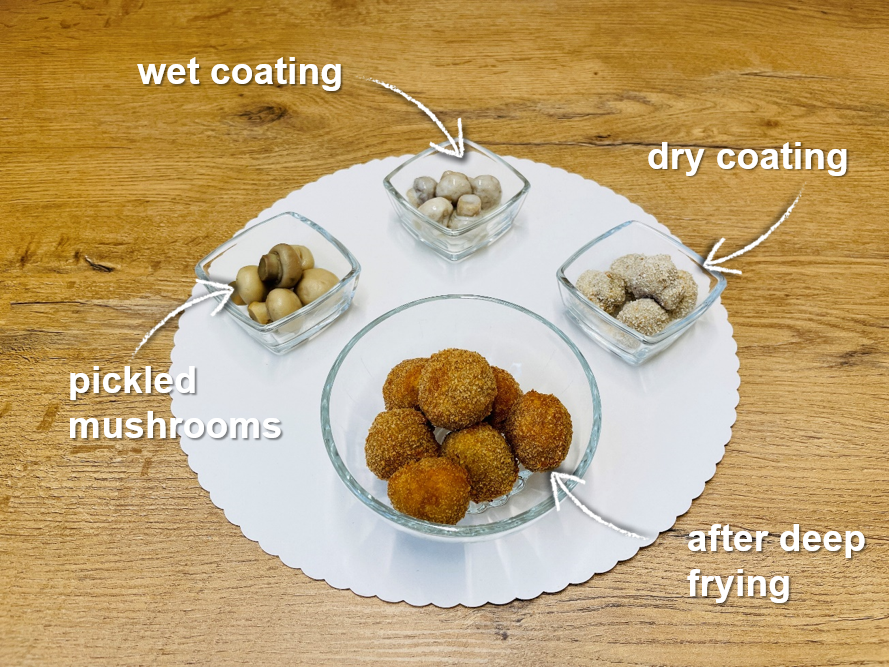 To demonstrate the excellent properties of Fondolac® SL H, we breaded pickles and pickled mushrooms and then deep-fried them. The breading consists only of water (6 parts), wheat flour (3 parts) and Fondolac® SL H (1 part).
Convince yourself of the properties of our product – incredible, isn't it?
Processing:
draining the cucumbers/champignons
preparing the wet coating with Fondolac® SL H
dip pickles into the wet coating
sprinkle with breadcrumbs
deep fry for about 3-4 minutes
Did we spark your interest? Please contact us for a sample and the product specifications. We will be happy to advise you individually.
Any more questions?
Give us a call or send a message