Whipping Agent Innovation at MEGGLE Food Ingredients
Development of new, high-quality whipping agents for the use with iced water
Our constant aim is to develop solutions for the food industry and the individual needs of our customers worldwide.
Usually, whipping agents for non-dairy creams and whipped toppings are whipped with 12-15°C tempered water or milk. But some countries and regions are challenged by the difficulty of getting such mixing temperatures. Especially in the hot months, water from the tap or from supplied water balloons is often >20°C. The water is then manually cooled down to 0-3°C by using ice blocks.
Premix manufacturers, bakeries, confectioneries and the gastronomy are constantly searching for suitable whipping agents that deliver optimum results when used at low whipping temperatures.
Our goal was to develop a product for such customers that meets these conditions. Our new Edifett® products HWP 044 and HWP 049 are high-quality and versatile whipping agents. Due to their excellent functionality, they can be compared to our best performer range of HWP 023 and HWP 035.
What makes the new whipping agents so special?
The basis of our new Edifett® products HWP 044 and 049 is a special emulsifier blend that can handle the harsh conditions of the application with ice water while delivering outstanding whipping properties. With a very good price/performance ratio, the excellent functionality ensures a simple, process-stable application. As a result, sensory effects, such as temperature-induced fat agglomeration, can be prevented with the help of the special formulation.
The two new products differ slightly in their creamy, neutral-tasting mouthfeel and each forms a compact foam structure. Furthermore, depending on the application recipe and whipping method, the foam consistency can be adjusted according to individual needs. If necessary, the whipped cream can also be re-whipped after a certain storage time without any problems.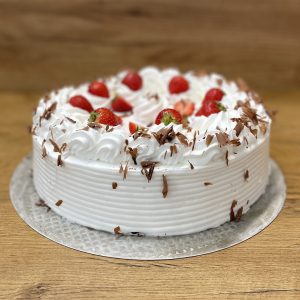 The advantages of Edifett® HWP 044 and Edifett® HWP 049 at a glance:
Optimum functionality at low whipping temperatures (ice water).
Very resistant to temperature changes
Cannot be overwhipped
High foam stability and overrun
Multiple whipping possible
Pleasantly creamy mouthfeel
Neutral taste
Halal, Kosher
We would be happy to send you samples of our two new products so that you can compare their compatibility with your processes in your own trials.
HABEN SIE NOCH FRAGEN?
RUFEN SIE UNS AN ODER SCHREIBEN SIE EINE NACHRICHT