Emulsifiers for the baking industry
For light, tender and moist baked goods
To ensure quality and freshness, the processing, distribution and storage of baked goods requires the use of food additives. Therefore Emulsifiers provide great added value for the baking industry. Without them, sweet doughs such as cake batters quickly appear greasy and sticky, and have a much shorter shelf life due to their rather dry texture. The use of certain emulsifiers can provide the necessary constant liter weight of the dough mass, foam stabilization, emulsification and softening of the crumb in the final product.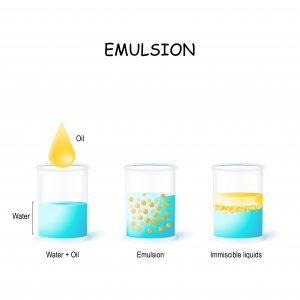 But what are emulsifiers actually?
Emulsifiers are surface-active ingredients that stabilize inhomogeneous mixtures, such as water and oil. This means that in order to prevent separation of the ingredients, various emulsifiers are used as mediators.
The functionality of an emulsifier results from its lipophilic (fat-loving) and hydrophilic (water-loving) components. This means that the contained molecules of an emulsifier have a non-polar end with affinity for oil and a polar end with affinity for water. Such a molecule positions itself between the oil and the water and enables the mixing or emulsification of the two ingredients and ensures a stable emulsion.
Emulsifiers stabilize foams by surrounding the air cells they contain. They also increase the amount of air that can be whipped into the dough by reducing the surface tension of the liquid phase, and thereby increasing the whipping speed of doughs.
The added value of emulsifiers for the baking industry
Bakeries face several aggravating challenges every day in delivering consistent product quality to their customers. These include, for example, fluctuating mixing times and steps, changing humidity and temperature, and changing qualities of individual ingredients. Bakers can meet these challenges with the help of qualitative and highly functional emulsifiers. They help with a variety of problems, for example by contributing to a uniform liter weight of the dough mass and water binding, thus improving product consistency, texture and processing stability.
Which emulsifier bakeries use and in what quantity, however, depends on what they want to achieve. Goals could be, for example, increasing process tolerance after improving the quality of the final product; extending shelf life; or preventing the product from sticking to the packaging. The individual requirements ultimately guide the manufacturer in finding and choosing a suitable solution.
The performance of emulsifiers in sweet bakery products
Depending on a baker's product and recipe, the type of emulsifiers and the degree to which they are used will differ.
For cake doughs, emulsifiers are essential because they contain a lot of water and fat that must be blended into a dough. The formulation of emulsifiers for sweet baked goods must ensure that the dough ends up forming a uniform, stable, foam-like structure – this is the biggest challenge due to the complicated interaction between the ingredients it contains, such as eggs, oil, cocoa, sugar, flour, etc.
In low-fat baked goods, emulsifiers can positively influence a smooth texture and mouthfeel, as it is common in products with higher fat content. So, despite lower fat content, the effect of taste can also be prolonged.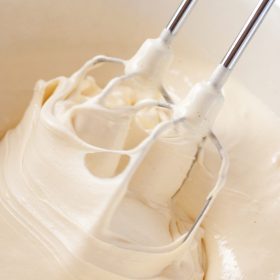 The result using our baking emulsifiers are baked products with greater volume, improved external symmetry and better internal crumb structure. Ingredient and process variations can be minimized, shelf life can be extended due to the good moisture retention properties, and product quality can be kept constant.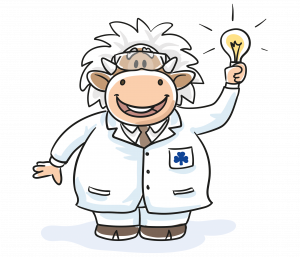 The main functions of cake emulsifiers for baking are:
Stabilization of the resulting emulsion and of the whipped foam
Optimization of the oil-in-water emulsion and air bubble distribution
Optimization of dough texture properties (tender and fine, fluffy)
Improvement of shelf life / freshness through water binding
Compensation of changes in raw materials (e.g. flour quality)
Improved machine runnability of the dough due to gluten complexing (elasticity)
Greater tolerance to production defects in the dough due to a drier, less sticky dough. This reduces cracking and simplifies processing
Reduction of fat or oil without loss of volume, tenderness or cutting ability
Better texture of the final product / finer crumb grain (uniform and homogenous pore structure)
Stronger crust and improved symmetry of the final product
In the following application video, we have simplified the easy handling of our Edifett® SCPs. Convince yourself about the benefits of our baking emulsifier. The recipe is based on a standard biscuit dough.
Learn everything about our baking emulsifiers here: properties and benefits, shelf life, applications and certifications.
If you have any questions, please do not hesitate to contact us. We will be happy to advise you individually according to your personal recipe and process requirements.
Any more questions?
Give us a call or send a message